Aims and Ethos & Our Seeds to Success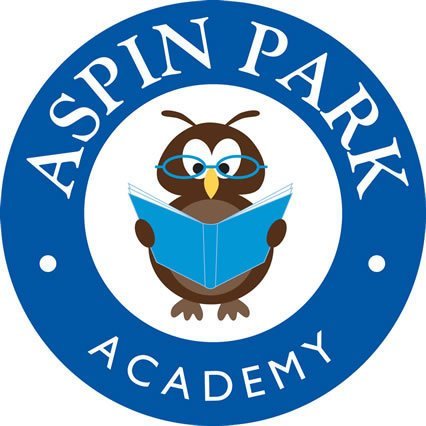 We are a welcoming, friendly school who are proud of the successes and achievements of all children in our care. Every child is unique at Aspin Park and brings something special to our school, which we develop and enhance so that everyone succeeds and has the confidence to shine.
Our Vision is...
Together Everyone Achieves More (TEAM)
We aim to create strong foundations of togetherness and nurture where children flourish through high expectations and standards. We want our children to feel safe, be happy and kind. Our learning experiences stimulate and challenge all children to be inspired and develop ownership and confidence, where they can offer value, belief and opinion.
We drive purposeful learning experiences that enthuse, engage, and enable children to enjoy learning through a themed approach that builds the 'Big Picture' which embeds equality, diversity and inclusion.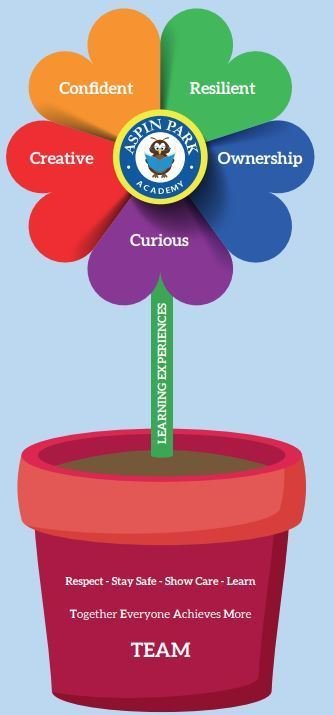 Our expectations are underpinned by the Seeds to Success in our curriculum and school life. The learning experiences provide opportunities for the children to become skilled and knowledgeable individuals who have positive learning behaviours and attitudes. Our school ethos (Seeds to Success) is that we work as a TEAM to show respect, care and everyone is kept safe, culminating Resilience, Ownership, Confidence, Creativity and Curiosity in our learners.
At Aspin Park we have high expectations of behaviour and attitudes to learning. We have 4 simple rules to achieve and learn about collective responsibilities. Taking ownership of learning and thoughts.
LEARN Children are expected to behave in all lessons appropriately. Good behaviour will be praised and rewarded.
RESPECT Children are expected to be polite, helpful and co-operative with all members of school and community.
SHOW CARE Children are expected to take care of personal property or school property and the environment.
BE SAFE Children are expected to be in the right place at the right time and make a positive contribution, with a willingness to learn and make progress fulfilling standards at all times.