PE

Please view our PE Premium page to view our evidence and impact of PE premium.
Our PE progression document
BBC World Cup
On Monday 21st November the BBC visited Aspin to film part of their Breakfast show, launching the World Cup. Children gave their predictions for the Men's World Cup. We had a fantastic morning and thoroughly enjoyed watching England beat Iran in the afternoon.
Good luck England!!!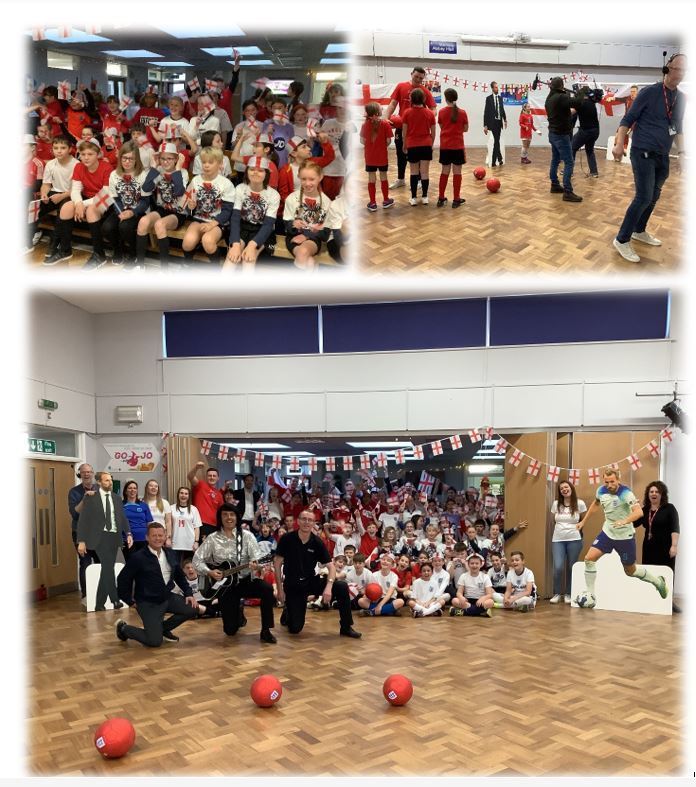 Y3/4 Kurling
Well done to everyone that has participated in the recent competitions.
We came 3rd and 4th in this competition. Super effort by all those involved and great fun too.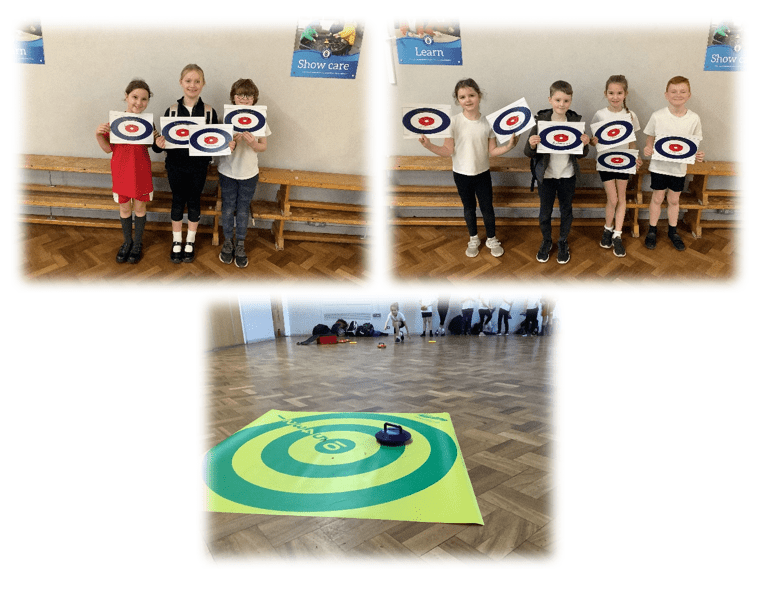 Y1/2 Archery
The children had a great time learning archery and meeting other pupils from Meadowside Academy.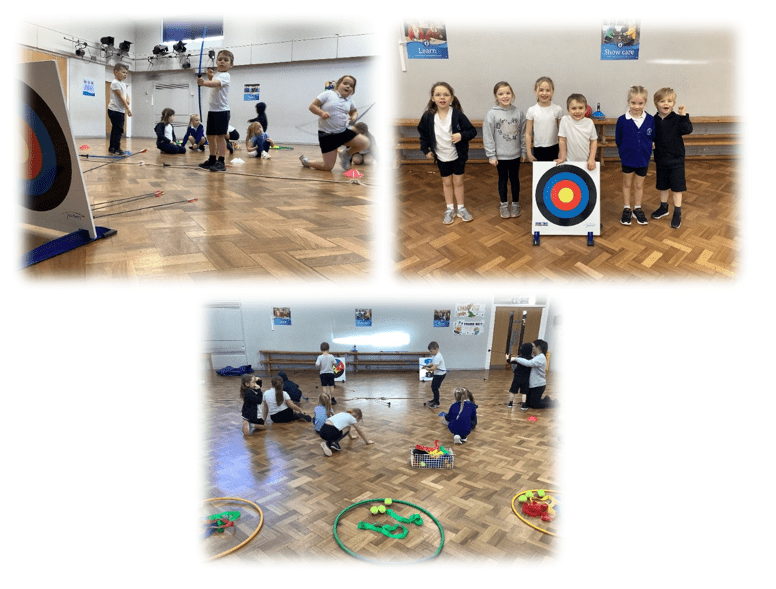 Pedagogical Approach
Our PE approach is centred around developing physical and cognitive skills, inspiring children and enthusing their learning. This is delivered through our pedagogical approach where we sow the seed and introduce the children to a new set of skills or game. The children are also given a range of sports that these skills can be applied to. We engage the children in their learning through an activation activity that introduces new skills and games then encourage the children to talk about their learning and how they can adapt the game. We develop the skills lesson on lesson: teaching and revisiting skills, working within a team and applying skills to different games. Through questioning and application, we enable children to explore their own abilities, challenging themselves and giving them ownership over their own development. Modelling is a key part of PE to ensure the children view examples. We model vocabulary, skills and how to apply them within different scenarios. They are also given opportunities to challenge themselves by beating a personal best or through their choice of equipment. We harvest by creating a performance or final game to apply all of their learning from each unit of work. Furthermore, they are given opportunities to apply their learning within clubs and competitions.
Intent
We ensure that all children have the ability and opportunity to develop their physical ability, whilst encouraging positive mental wellbeing. At Aspin Park Academy, we aim to inspire all children to be physically active, through an adaptive and varied curriculum creating happy, resilient and respectful pupils. We strive to motivate children to maintain a positive attitude towards living healthily and actively, and help them apply this learning both in and out of school.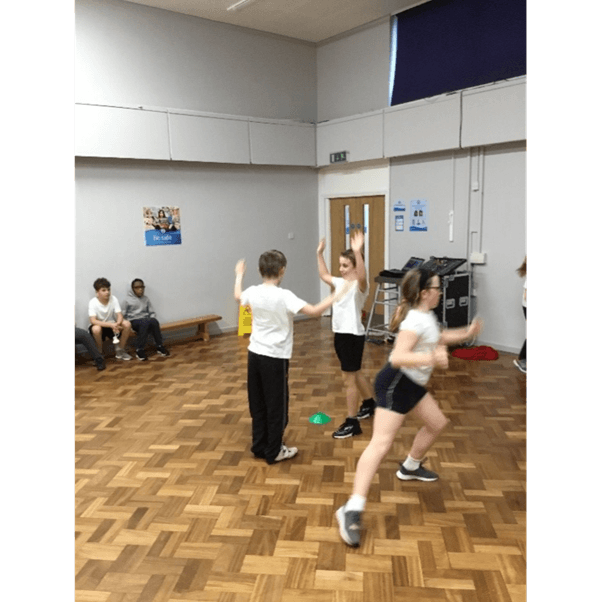 Implementation
We use a PE scheme of work to support the teaching of PE across school called Beyond the Physical. This allows for continued progression throughout school, as well as lessons being differentiated and is adapted to suit the needs of all pupils. The scheme focuses on the core skills required for the children's development and then applies these within a variety of games.

Impact
By the end of Year 6, we expect the children to have developed balance, agility, coordination, flexibility, strength and control. They will be able to sequence movements, perform dances using a range of patterns and use running, jumping, throwing and catching in isolation and combination. Children will be expected to develop and apply tactics within games as well as comparing and evaluating their own and others performance. Finally, by Year 6 the children will have been given opportunities to compete in sport and other activities (that build character and embed values), allowing them to apply their cognitive and physical learning.
Children say…
'I love PE because I get to try new sports and learn new skills.'
Clubs
At Aspin we like to offer a range of after school sporting clubs for the children to participate in.
Autumn Term Clubs
Y1/2 Archery Club
Y3/4 Kurling Club
Y5/6 Netball Club

Spring Term Clubs
Y1/2 Gymnastics club
Y3/4 Archery club
Y5/6 Tri Golf club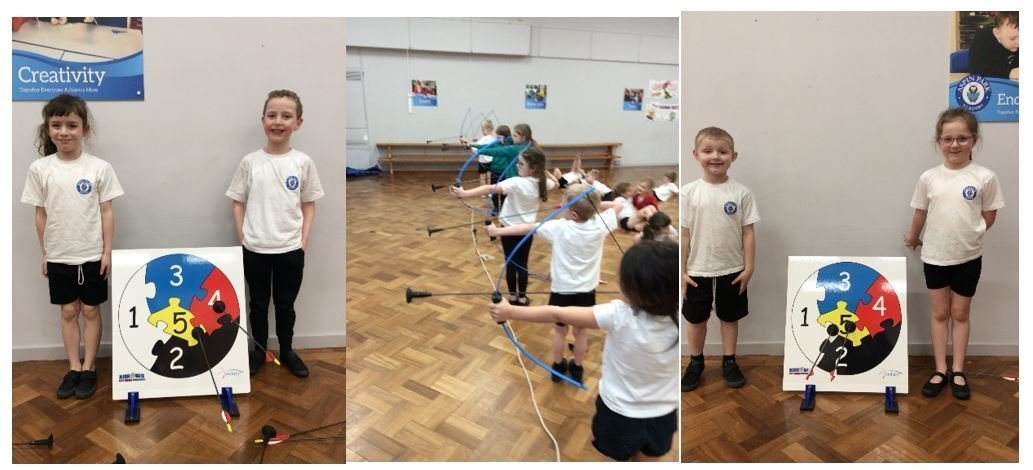 Summer Term 1 Clubs
Y1/2 Athletics Club
Y3/4 Hockey Club
Y5/6 Frisbee Club

Competitions
Recently we have participated in 2 local competitions. Firstly, we had the Y5/6 Tag Rugby competition at Harrogate High. The children all did amazingly well and came 2nd place. Well done to all of the children involved.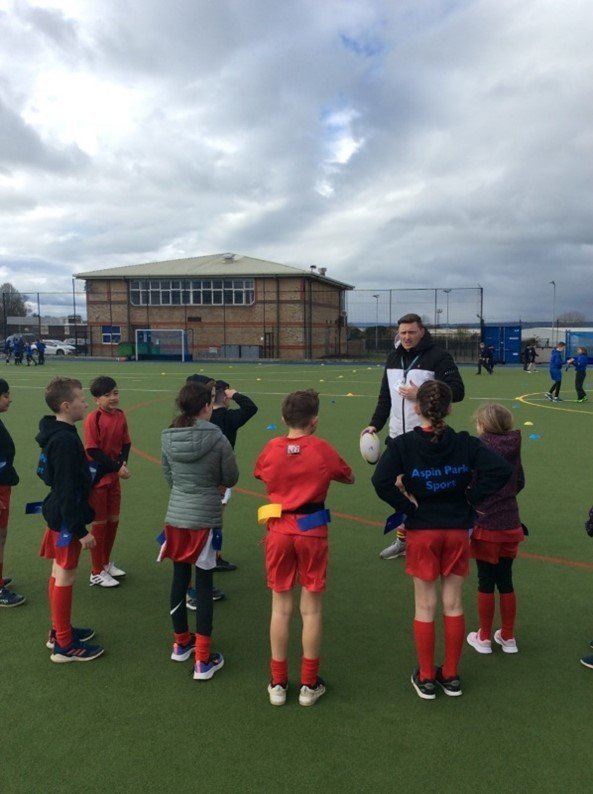 Secondly, we had a cross-country event at Harrogate High. Children from Year 3, 5 & 6 participated and all did fantastically well. They came in a variety of places but all thoroughly enjoyed the event.

Suggested Books
Here are some books that are inspired by physical activity and will hopefully inspire children to be physically active themselves.
Elephants Cannot Dance, Watch me Throw the Ball by Mo Willems
Angelina Ballerina Ice Skates by Katharine Holabird
Learning to Ski with Mr. Magee by Chris Van Dusen
Spot Loves Sports by Eric Hill
Cool Skateboarding Facts by Sandy Donovan and Gail Saunders-Smith, PhD
The Busy Body Book: A Kid's Guide to Fitness by Lizzy Rockwell
Get Up and Go! By Nancy Carlson
On Your Marks Get Set Gold by Scott Allen and Antoine Corbineau
Sportopedia by Adam Skinner and Mr Mark Long
Ready Stead Mo by Mo Farah, Kes Gray and Marta Kissi