Music

Our Music Flow Chart, KS1 and KS2 progression documents outline key aspects of Music teaching and learning in KS1 and KS2 at Aspin Park Academy.
Our music progression document.
Each unit of our Music curriculum is based around a song to inspire children and enthuse their learning. In Music we follow the three C's approach, where by children Collect, Connect and Create. This is delivered through our pedagogical approach where we 'sow the seed' by listening to a piece of music and analysing it together.
Pedagogical Approach
We 'engage' the children by learning a song in a similar style and genre to the music we listened to initially. The children begin to collect ideas for improvising and composing by listening to a song together.
We 'develop' the skills to be used in their composition, improvisation and performance through rhythm games and activities and vocal warm ups. The children then connect all their ideas and gathered skills to develop improvisation, performance and composition skills.
They then move on to use tuned percussion instruments to create accompaniments for the unit song and to compose and improvise their own rhythms and melodies.
To 'harvest' their learning in music each unit of work concludes with a performance of the song the children have been learning, using the skills they have been working during the unit.
Intent
At Aspin Park Academy, we believe that music is a unique way of communicating that can inspire and motivate children. As a vehicle for personal expression it can play an important part in the personal development of children. Music reflects the culture and society we live in and so the teaching and learning of music enables children to better understand the world they live in. We provide opportunities for all children to create, play, perform and enjoy music, to develop the skills to appreciate a wide variety of musical forms, and to begin to make judgements about the quality of music.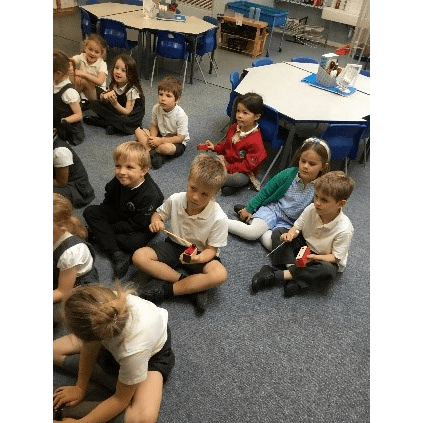 Implementation
We use Charanga Musical School to deliver our music curriculum with lessons being delivered by class teachers with support from the Music Subject Leader. Children can continue with their learning at home through using Yumu, www.charanga.com/yumu/login the home learning area of Charanga. Pupil logins are issued to children when they start at our school.
Music forms an important part of our life as a school community and singing is a regular part of our school assemblies and classroom teaching across all areas of the curriculum.
Impact
Pupils will make good progress every year from their own starting points. By the end of Year Six they will be able to sing accurately in unison and in two parts, compose and improvise their own melodies and perform on their own and as part of a group. They will be able to talk about different styles of music using the correct musical vocabulary.
Children say…
'I like music because I feel like everyone's joining in and having fun.'
'I like music because everyone joins in and I like listening to the music we make.'
'I like playing guitar because it's fun and takes my mind off the bad worries and brings in good thoughts.'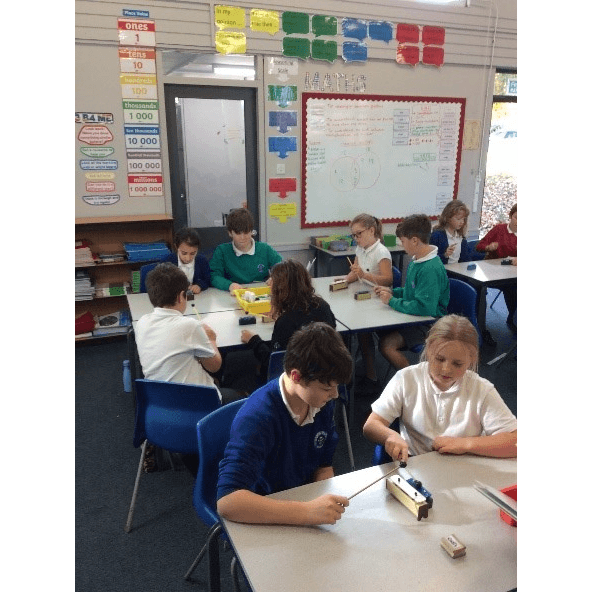 Extra curricular activities
We have a range of extra curricular activities for our children to take part in. These include KS1 singing club, KS2 Choir, orchestra and recorder groups. These groups perform at various concerts and events, both in and out of school. Recent performances have included the Young Voices concert at Sheffield Arena and the Kids Aloud concert at the Royal Hall in Harrogate.
Instrumental lessons
Children in KS2 have the opportunity to take instrumental or voice lessons through the North Yorkshire County Music Service. Instrumental teachers come into school to teach group or individual lessons during the school day. Full information and to register for lessons go to www.northyorkshiremusichub.co.uk/instrumental-tuition/general-information-nycc-music-service/
Suggested Books
100 Things to know about Music
Hold On to Your Music: The Inspiring True Story of the Children of Willesden Lane
The Very Young Person's Guide to the Orchestra: With 10 Musical Sounds!