Curriculum at Aspin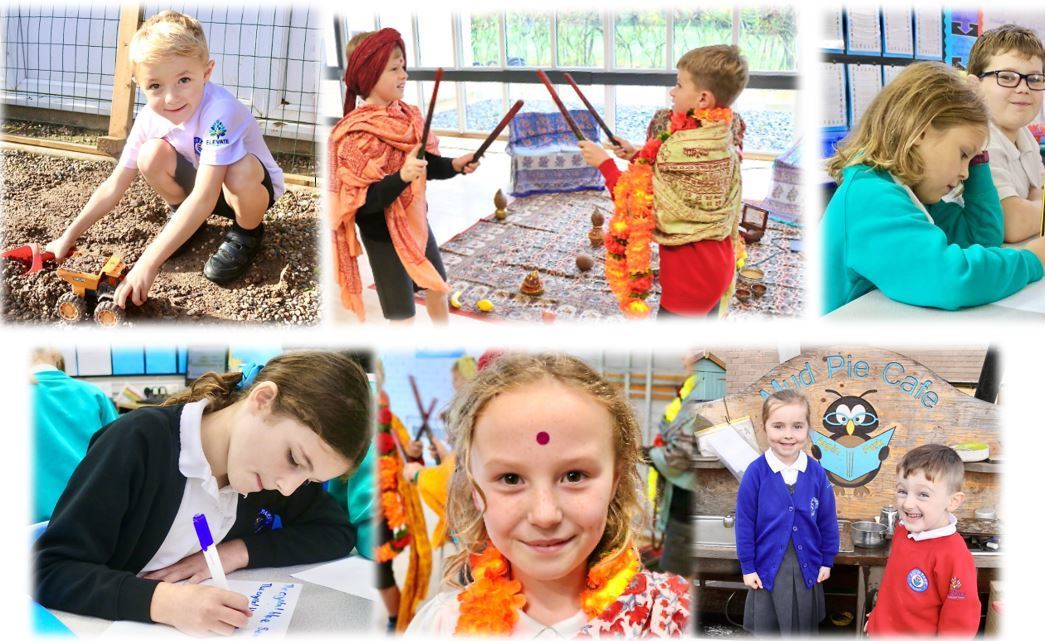 At Aspin Park Academy, we teach a broad and balanced curriculum planned through a sequential thematic approach. This encourages children to develop transferable skills and knowledge enabling all to be actively engaged in their learning. We utilise the rich historical and geographical location of our school to make comparisons within Britain and the wider world. Children will leave Aspin as compassionate individuals who are equipped to succeed in an ever-changing and diverse world.
We drive purposeful learning experiences that enthuse, engage, and enable children to enjoy learning through a themed approach that builds the 'Big Picture' which embeds equality, diversity and inclusion.
Our Seeds to Success: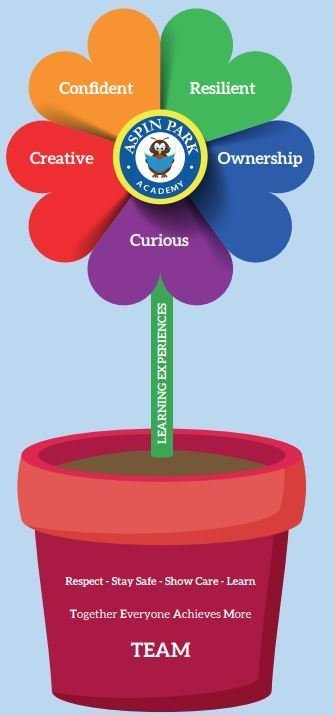 Pedagogical Approach
We follow the same curriculum plan to motivate and inspire children to learn. To begin we 'sow the seed' and launch our 'Big Picture' through a visit, visitor or memorable experience. We then 'engage' by deciding on an overarching question for the 'Big Picture', broken into weekly questions to answer through each lesson. We 'develop' knowledge, skills and understanding through creative and curious approaches to learning and make links across the curriculum. At the end of our learning we consolidate and 'harvest' through a celebration and showcase of our learning, sometimes shared with the whole school, community and parents.
The Elevate philosophy for teaching and learning is 'Keep Up not Catch Up'. We share a relentless determination that every child can achieve and that no child is left behind. Please visit the Elevate website or look at our Teaching and Learning Policy to find out more.
Our School Curriculum Overviews
If you would like to find out more about our curriculum, please contact Mrs Roberston at headteacher@aspinparkacademy.org
Topic Overviews
Our intent is...
We strive to develop a curriculum that enables children to be confident and take ownership of their learning. Our supportive and nurturing approach promotes resilience, offering learning experiences which foster curiosity and creativity through sequential themes.
We implement this by...
Aspin`s curriculum is based around the EYFS Framework, National Curriculum and our school context including what children bring to their learning. It fosters knowledge, understanding and a development of skills through enquiry, practice, creativity and experience. Through an ambitious curriculum children have the opportunity to question, apply, reflect, and transfer skills and knowledge.
Our curriculum is sequenced by the following:
Sow the seeds -

launched through enrichment opportunities such as a visit, visitor or memorable experience

Engage -

overarching questions motivate learning

Develop -

knowledge, skills and understanding are developed through a cross curricular approach

Harvest -

celebration and showcase learning which is often shared with community or parents
During our 'Sow the Seed' or 'Harvest' sequence, educational visits and visitors offer the opportunity to engage learning to become more vibrant. Learning is a memorable experience which deepens at every opportunity.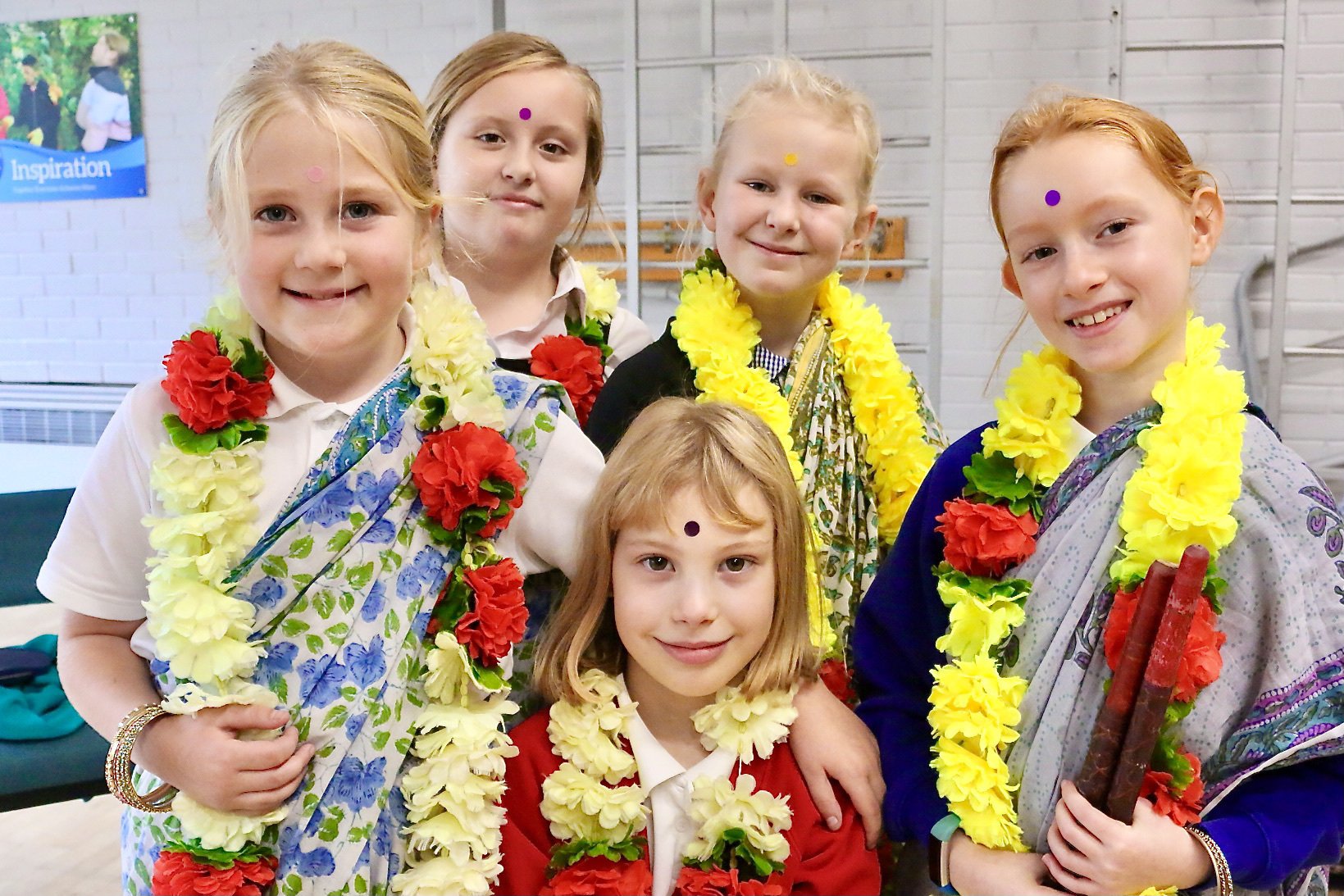 We use the principles of Rosenshine's research to underpin our approach
· Daily review- based on prior and current learning
· Presenting new content/skills in a purposeful and contextual way to engage
· Ask questions to challenge
· Provide models
· Provide opportunity for talk and rehearsal
· Initial student practice
· Checking for understanding and clarity of learning
· Obtain a high success rate
· Provide scaffolds/ manipulatives and resources for difficult tasks
· Student independent practice
· Weekly and monthly reviews
· Effective use of assessment for learning to individualise and support needs through our philosophy of Keep Up Not Catch Up (KUNCU)
Opportunities to revisit/pre-teach

Same day intervention

Specific and focused intervention
Our impact is..
Pupils will make expected and above progress from their own starting points. By the end of primary school children will have developed resilience, ownership, confidence, creativity and curiosity.
We monitor and assess every stage of learning to make sure that children are given opportunities to close gaps of learning and are supported when required. Positive challenge is an integral part of our learning; we strive to move forward at each stage with unlimited learning as our goal.